Kitchen Remodeling
Planning a kitchen makeover is more than just replacing appliances or resurfacing the floors. Choosing contemporary cabinetry and countertops are also on the list and it's always fun to change the tile or wallpaper. Some kitchen remodeling projects include a completely different layout and there are many to choose from.
A "U" shaped kitchen with an island in the middle works great for larger kitchens. Depending on the shape of your home, a galley kitchen provides ample cabinet and countertop space. We will work with you to find the most elegant yet practical kitchen redo that fits your family's style and budget.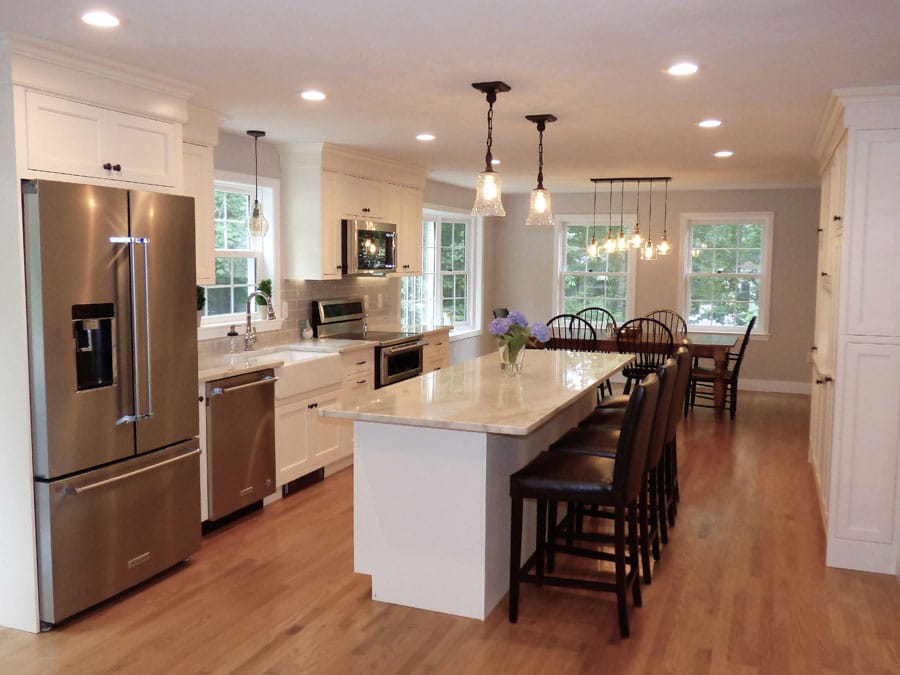 Looking to have your kitchen remodeled?
Contact us now for a complimentary in home consultation